Print Canvas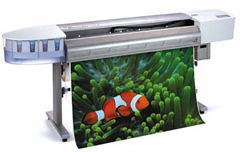 Are you in search of the most apt service provider to print your photos or paintings onto canvas? Then come to
Superchrome
- the ultimate
print canvas
service provider. As a full services provider, we will meet all your needs in print canvas. Based in the UK, we deliver our services throughout the world.
At
Superchrome
, we have incorporated the most innovative printing technologies available. We have no restriction regarding the size and quantity of canvas prints you order. Using advanced technology, we will print any size or volume of
print canvas
, maintaining the superior quality throughout.
With us, you can get a wide range of options in materials. Choicest materials such as fast dry glossy canvas, fast dry matte canvas and coated cotton canvas are available for long lasting durability. UV coating is applied to give additional gloss and to provide maximum protection from heat and moisture. Therefore, all our canvas prints can be used for both outdoor and indoor purposes. We can
print canvas
in full color, black and white, or sepia tones depending on your requirement. To reproduce pictures with high resolution and clarity, long lasting pigment inks are used.
Printed on Canvas + Seal
Plus Design: £95
Discount Prices
Canvas Prints
x1
x4
x10
A2: 420x594mm, 16.5x23.5"
£ 48
£ 154
£ 296
A1: 594x841mm, 23.5x33.25"
£ 65
£ 214
£382
A0: 841x1189mm, 33.2x46.8"
£ 74
£ 235
£ 441
2A0: 1189x1682mm, 46.8x66.4"
£ 144
£ 488
£ 1080
20x30", 508x762mm
£ 68
£ 218
£ 380
30x40", 762x1016mm
£ 76
£ 239
£ 451
60x40", 1016x1524mm
£ 85
£ 265
£ 518
Canvas Prints Stretched (Frames)
x1
x4
x10
2A0 (1189 x 1682)
£ 288
£ 976
£ 2160
AO (841 x 1189)
£ 145
£ 492
£ 1090
A1 (594 x 841)
£ 98
£ 336
£ 780
A2 (420 x 594)
£ 75
£ 252
£ 600
A3 (297 x 420)
£ 55
£ 192
£ 440
A4 (210 x 297)
£ 30
£ 104
£ 230
Want to give your beloved a great gift on a special occasion? Then think no further. Just email your favorite snap to us or upload it onto our website. Our in-house framing and stretching department will transform your memorable photo into a truly unique canvas print, which will be a personalized gift to suit any type of occasion.
Superchrome
stands apart from other providers in offering high quality prints at competitive rates. Just place your order, and we will deliver the canvas print at your doorstep within 48 hours.
Why not let us take care of you
print canvas
needs in an efficient and cost effective manner? You will never be disappointed with the services we provide in print canvas. To explore our areas of specialization, take a look at our website
www.superchrome.co.uk
. If you require assistance or further information, use our online chat facility. We will be available at your service round the clock. ??
Contact us at
020 7237 9333
or fax
020 7237 9444
or email sales@superchrome.co.uk. Our experienced personnel would be able to guide you appropriately.
CONTACT SUPPORT
Every file that you upload will
be managed by an account
representative to ensure that
your order receives the
attention it needs.