Photo Canvas Print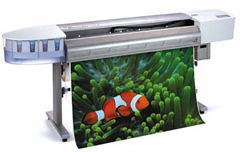 If you are looking for the best solutions for printing your favorite photos on canvas, then Superchrome, a large format digital printing company based in the UK, is the right choice. We are well experienced in the field of photo canvas printing services. Cost effective and speedy canvas printing with maximum focus on accurate reproduction is one of the specialties of Superchrome.

Canvas is the best way for displaying a photo with maximum clarity. Superchrome photo canvas print enjoys great popularity in all the regions of the UK as well as overseas. We use advanced digital printing system for our photo canvas printing and for your canvas prints, you can either choose the photo and graphics in our picture gallery or give us your own pictures. You can access our wonderful picture gallery online and select the pictures of your choice. At Superchrome, we provide numerous customer care facilities for photo canvas printing. Our photo canvas print gives your photos a really artistic touch. You can avail of a variety of photo canvas print services such as large format canvas printing, oil based canvas printing and so on.

Superchrome utilizes the most advanced canvas print equipment and digital printing technology for achieving maximum perfection. Superchrome canvas prints have an individuality of their own. We use high quality canvas and inks for the choicest canvas prints and we print on a variety of canvases. The canvases and ink we use are of superior quality and resistant to any damages that may be caused by weather. Our canvas printing is fully based on customer needs and we offer 100% customer satisfaction.
Printed on Canvas + Seal
Plus Design: £95
Discount Prices
Canvas Prints
x1
x4
x10
A2: 420x594mm, 16.5x23.5"
£ 48
£ 154
£ 296
A1: 594x841mm, 23.5x33.25"
£ 65
£ 214
£382
A0: 841x1189mm, 33.2x46.8"
£ 74
£ 235
£ 441
2A0: 1189x1682mm, 46.8x66.4"
£ 144
£ 488
£ 1080
20x30", 508x762mm
£ 68
£ 218
£ 380
30x40", 762x1016mm
£ 76
£ 239
£ 451
60x40", 1016x1524mm
£ 85
£ 265
£ 518
Canvas Prints Stretched (Frames)
x1
x4
x10
2A0 (1189 x 1682)
£ 288
£ 976
£ 2160
AO (841 x 1189)
£ 145
£ 492
£ 1090
A1 (594 x 841)
£ 98
£ 336
£ 780
A2 (420 x 594)
£ 75
£ 252
£ 600
A3 (297 x 420)
£ 55
£ 192
£ 440
A4 (210 x 297)
£ 30
£ 104
£ 230
At
Superchrome
we have well experienced professionals for doing skilled and speedy photo canvas printing. We facilitate 24\7\365 days a year customer care services. Our
photo canvas prints
cater to customer requirements. Moreover, we deliver your products within minimum turnaround time.
If you wish to learn more about our services and facilities, please contact us. We accept orders for
photo canvas prints
via phone, e-mail or through the order form available at our web site.
Contact us
020 7237 9333
or fax
020 7237 9444
or email sales@superchrome.co.uk. Our experienced personnel would be able to guide you appropriately.
CONTACT SUPPORT
Every file that you upload will
be managed by an account
representative to ensure that
your order receives the
attention it needs.