Giclee Canvas Prints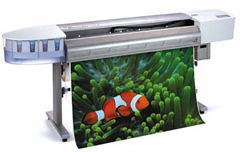 Do you want to turn your artworks or original paintings into fine giclee canvas prints?
Superchrome
, one of the most prestigious large format digital printing companies based in the UK, will help you to create true and appropriate reproductions of your original artworks or paintings as
giclee canvas prints
. Superchrome giclee canvas prints will definitely rival original works of art in their beauty and color accuracy.
Recognized as an expert company in the giclee canvas printing field,
Superchrome
can offer full service
giclee canvas printing
services to both amateur and professional artists in the fine art business. The color accuracy and depth of details of our giclee canvas prints are exceptional when compared to traditional printing.
At
Superchrome
, we can create amazing
giclee canvas prints
from either your original work or a scanned image. They are very useful for creating limited edition fine art reproductions. We have a team of highly experienced and talented giclee canvas printing experts who have profound knowledge in the art, color theory and the tools required to reproduce the original art. They produce quality giclee canvas prints with the aid of high resolution, wide color gamut printers.
Printed on Canvas + Seal
Plus Design: £95
Discount Prices
Canvas Prints
x1
x4
x10
A2: 420x594mm, 16.5x23.5"
£ 48
£ 154
£ 296
A1: 594x841mm, 23.5x33.25"
£ 65
£ 214
£382
A0: 841x1189mm, 33.2x46.8"
£ 74
£ 235
£ 441
2A0: 1189x1682mm, 46.8x66.4"
£ 144
£ 488
£ 1080
20x30", 508x762mm
£ 68
£ 218
£ 380
30x40", 762x1016mm
£ 76
£ 239
£ 451
60x40", 1016x1524mm
£ 85
£ 265
£ 518
Canvas Prints Stretched (Frames)
x1
x4
x10
2A0 (1189 x 1682)
£ 288
£ 976
£ 2160
AO (841 x 1189)
£ 145
£ 492
£ 1090
A1 (594 x 841)
£ 98
£ 336
£ 780
A2 (420 x 594)
£ 75
£ 252
£ 600
A3 (297 x 420)
£ 55
£ 192
£ 440
A4 (210 x 297)
£ 30
£ 104
£ 230
We have state-of-the-art giclee printing technology to provide the best possible image reproduction. We utilize most modern and the finest large format giclee printers such as Epson, Mimaki, Mutoh, Hewlett Packard and Roland in our giclee printing department. Artist grade canvases we use for
giclee canvas printing
are water-resistant, highly resistant to cracking and are highly compatible with pigment based inks. We use archival inks such as Epson Photo Dye, UltraChrome, and Epson Archival Standard to achieve stunning, museum quality giclee reproductions.
In addition to canvas, we use various other types of media such as watercolor paper and archival adhesive paper for giclee printing. Transform your favorite painting into stunning
giclee canvas print
. It will be a truly beautiful addition to your home or office environment. If you have any questions regarding our giclee canvas prints, give us a call or send us an e-mail. We are also available to assist you through our online live chat system.
Contact us
020 7237 9333
or fax
020 7237 9444
or email sales@superchrome.co.uk. Our experienced personnel would be able to guide you appropriately.
CONTACT SUPPORT
Every file that you upload will
be managed by an account
representative to ensure that
your order receives the
attention it needs.