RETAIL
» Click here to View Related Links
BOOTS SANDWICH CAFE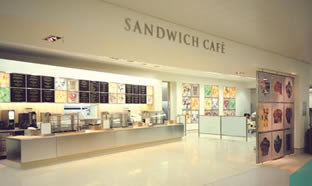 Hardly time to stop for lunch
Produced in five working days and installed in two, the first Boots Sandwich CafÈ, in Birmingham . Ninety-six panels including inkjets onto paper, translite and acetate. Mounted either on top or behind sheets of glass. Etched or create graphic symbols.
Designed by Lewis Moberly
Architects: John Herbert Partnership
CONTACT SUPPORT
Every file that you upload will be managed by an account representative to ensure that your
order receives the attention it needs.