Personalised Birthday Banners
Birthday Banners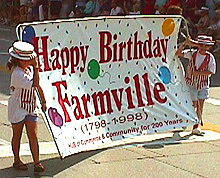 Are you looking for a reliable and efficient firm which can provide you with excellent birthday banners? If so, have a look at the birthday banners provided by Superchrome and feel the touch of quality and professionalism. We are a well-equipped digital printing company specializing in banner printing, poster printing, photo printing, display and signage. At Superchrome we ensure durable products that will last in any environment.
Custom Happy Birthday Banners
Birthday parties bring loads of fun to everyone, and especially if you have children, the spirit of festivity is all the more. Banners are essential elements that help in enhancing that special feel of birthday parties. A personalized banner is not just a decoration for a door or a wall; it's something that will have a lasting value.
Birthday banner printing
services provided by Superchrome are customizable and you have abundant choices. These customized birthday banners are suitable for both indoor and outdoor use. Superchrome has years of experience in developing customized birthday banner and can help to transform your ideas into reality. Birthday banners from Superchrome are durable and weather-resistant decorations that can be used again and again.
We can make banners on materials of your choice and unlike many other firms we don't insist on a minimum number of birthday banners and don't charge any setup fee. All our birthday banners are created from high quality die-cut vinyl. At Superchrome, we provide birthday banners for all occasions including 1st birthday banners, sweet 16 birthday banners, general birthday banners, toddler birthday banners, humorous birthday banners, 21st-100th birthday banners, birthday milestone banners and funky birthday banners.
At Superchrome we offer you quality products at affordable prices. We will assist you in selecting the background color, graphics, fonts, images and borders with our online design tools. For more details about our birthday banner printing and other services, please call 020 7237 9333or send a fax to 0207 237 9444. We welcome your emails at sales@superchrome.co.uk.
CONTACT SUPPORT
Every file that you upload will
be managed by an account
representative to ensure that
your order receives the
attention it needs.