Banner Digital Printing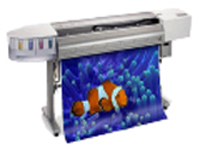 If you wish to capture customer attention in any upcoming event or tradeshow, we have the right solution for you! At Superchrome, we offer digitally printed indoor and outdoor banners in any size, colour and design of your choice. We use the latest technology to create beautiful, vibrant and professional looking banners. Digitally printed banners are excellent tools to advertise your products and services and attract potential customers. Superchrome produces banners that have sharp details and vibrant colours that give them an elegant and attractive look.
Large Format Digital Banner Printing
Digitally printed banners are the finest choice for conveying your message to the general audience. Creative banners always help to project positive ideas of the company and its products through professionally designed images and logos.Superchrome offers digitally printed banners that are quality checked. These banners can be used for indoor events, outdoor promos, business events, and road shows and help in securing the required attention from the viewers. We specialize in using simple and short messages on banners for quick communication.
Digitally printed banners from Superchrome have the following features:
Glossy and matt types available
Weather resistant
Faultless design
White substrate for wide format digital printing
Customization option
Banner
digital printing
is done on high definition printing machines that ensure excellent printing quality. Traditional printing method uses screen printing that produces prints of poor quality, and the inks used are usually washed away. Today's advanced technology overcomes all these disadvantages and guarantees more durable and quality finished products. The inks used in digital
banner printing
are eco-solvent and do not emit any harmful volatile compounds.
Superchrome offers banners which are best suited for your requirements and help you stay ahead of the competition. If you would like more information about Superchrome and its banner digital printing services, call us at 020 7237 9333 or send a fax message to 020 7237 9444. Email us at sales@superchrome.co.uk for a quick response.
CONTACT SUPPORT
Every file that you upload will
be managed by an account
representative to ensure that
your order receives the
attention it needs.