Banner Ads
As a premier digital banner printing and digital printing company company in the United Kingdom, Superchrome brings you affordable and effective advertising solutions in the form of attractive banners that are sure to draw a large number of customers. Along with the high quality banner ads display solution, we offer the best customer service for all who deal with us.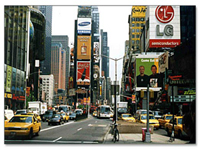 As banner advertising is crucial to the success of any business, we make visually appealing banner ads with mind grabbing text. The banner ad prints we offer are capable of securing maximum attention from the target market and thereby substantially increase your revenue.
Being a leading digital printing company, we offer our banner ads printing service for a range of customers in the UK. Display our banner ads to bring in an elegant promotional touch at your exhibition events, tradeshows or company conferences.
If you need to print your company name, message or logo on your banner ads, we can have it done most impressively. Our professionals, who have in-depth knowledge and practical experience in the latest printing technology, will take care of your printing requirements. Moreover, at Superchrome we can customize your banner ads in the most appealing manner.
To print in very high resolution, we make use of the best quality printing materials and UV solvent inks for all your banner ads printing jobs. Here we offer high resolution scanning service to turn your favorite images in transparencies, slides or printed images into digital images. Superchrome has a team of designers to do effective graphic design for your banner ads.
Please contact us at
020 7237 9333
to purchase our banner ad prints. Would you like to speak to one of our representatives? Just call us on phone or make use of our online chat option. We would be happy to receive your emails at
sales@superchrome.co.uk
.
CONTACT SUPPORT
Every file that you upload will
be managed by an account
representative to ensure that
your order receives the
attention it needs.