WHAT IS MODULAR PANELS ?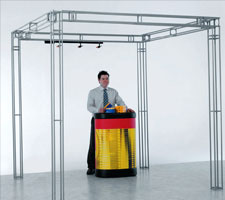 Modular panels are also called exhibition panel folding kits. They are portable, durable and flexible. Constructed to the highest standards, they comply with British Class One fire rating and have a 5 year guarantee.
Modular panels are available in a variety of frame color and a large range of fabric colors.
They are a great way to get a customized stand design, particularly if you stand is a space only stand. Different configurations are available allowing creating rooms within the stand quickly and simply.
WHAT WE ARE OFFERING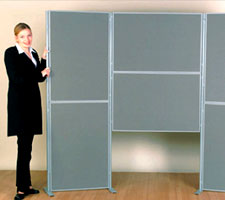 Superchrome's wide choice of modular panel systems allows creating any kind of presentation or display for an exhibition stand.
Four panel styles in standard or custom sizes and colors provide display systems suitable for all types of event and budget. Our in-house design team is able to advice on exhibition display layouts, free of charge.
For more information about modular panels, call
020 7237 9333
or email
sales@superchrome.co.uk
CONTACT SUPPORT
Every file that you upload will
be managed by an account
representative to ensure that
your order receives the
attention it needs.