Photo Canvas Prints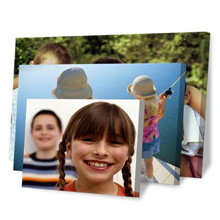 Are you a professional photographer with an upcoming exhibition? A business owner looking to add ambiance to the office? Or perhaps a family set on adding colour to that boring wall in the lounge room? Then why not consider the professional yet affordable photo canvas prints available at London-based digital printing company Superchrome. They can have your original photographs or your favourite famous photos implemented in a high-quality and stunning design that you will cherish for years to come.
Superchrome is one of the leading providers of digital photo printing, canvas printing and photo to canvas printing services; thanks to their state-of-the-art and innovative technology, well-equipped premises and knowledgeable and experienced staff. They really do have all the fittings to provide top notch photo canvas prints! The service goes up and beyond basic photo and canvas printing.
London Custom Photo Canvas Prints
The photo canvas prints available at Superchrome are fully customisable so that each individual client can find an option to suit their needs. Whether you'd like special effects like borders or black and white, laminates for security or a vibrant finish to add that extra touch, Superchrome can sort through the options to satisfy your requirements. The canvases come in a number of different materials, sizes and shapes and there are also numerous hanging options to choose from.
Cheap Photo Canvas Prints
The advantages of photo canvas prints do not stop there. Along with the professional and personalised service comes a level of customer care that is unmatched in the industry. The long list of helpful customer care provisions include:
Quick turnarounds and the meeting of all deadlines
Accurate quotes
Cost-effective services to meet all budgets
Clear explanations of the process
Friendly advice
All questions answered
Convenient pickup and delivery
And much more!
It doesn't matter if you are a large corporation or an individual client; Superchrome can provide effective display solutions for all your commercial and interior design purposes. To get more information on photo canvas prints or any of the other service available at Superchrome, continue to browse the website or go ahead and contact the team by telephone on 020 7237 9333 or by email at sales@superchrome.co.uk.
CONTACT SUPPORT
Every file that you upload will
be managed by an account
representative to ensure that
your order receives the
attention it needs.