Digital Printing Canvas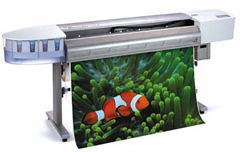 Superchrome is a one stop solution for your digital printing canvas needs. We are a premier digital printing company based in the UK, offering a wide range of services to clients across the world. Our digital printing on canvas is widely accepted as the best service available in the field. We have been extolled for our excellence in customer care, quality work, and timely completion of work. Our clients include artists, art collectors, professional photographers and interior designers as well as private individuals who want to decorate their homes with eye-catching and stunning digital canvas prints.
Being a full-service, professional printing company,
Superchrome
has the knowledge and expertise to produce digital canvas prints as needed by our clients. We can produce full color, black and white, large format or a combination of large format and full color digital prints. We make use of the latest inkjet digital printing technology and pigment based inks for digital printing on canvas. Our state-of-the-art printers are designed to produce high resolution images that really catch the attention of the public.
Printed on Canvas + Seal
Plus Design: £95
Discount Prices
Canvas Prints
x1
x4
x10
A2: 420x594mm, 16.5x23.5"
£ 48
£ 154
£ 296
A1: 594x841mm, 23.5x33.25"
£ 65
£ 214
£382
A0: 841x1189mm, 33.2x46.8"
£ 74
£ 235
£ 441
2A0: 1189x1682mm, 46.8x66.4"
£ 144
£ 488
£ 1080
20x30", 508x762mm
£ 68
£ 218
£ 380
30x40", 762x1016mm
£ 76
£ 239
£ 451
60x40", 1016x1524mm
£ 85
£ 265
£ 518
Canvas Prints Stretched (Frames)
x1
x4
x10
2A0 (1189 x 1682)
£ 288
£ 976
£ 2160
AO (841 x 1189)
£ 145
£ 492
£ 1090
A1 (594 x 841)
£ 98
£ 336
£ 780
A2 (420 x 594)
£ 75
£ 252
£ 600
A3 (297 x 420)
£ 55
£ 192
£ 440
A4 (210 x 297)
£ 30
£ 104
£ 230
For digital printing on canvas, Superchrome first accepts the images that need printing in the form of digital files or as hard copy deliveries. We then do some minor modifications and color adjustments with the images to give them a better look and feel. Once these processes are over, we immediately send you a copy of the finished work for your approval. If you are fully satisfied, then only we go ahead with the printing process.
At
Superchrome
, we can print anything from digital photos, pictures, original paintings, and fine art reproductions to contemporary and abstract art works. You have the option to select from our available canvas materials, including water resistant, glossy, matte, and coated cotton. You can also specify the size of the canvas material selected. Custom digital color printing is our specialty. Timely submission and reasonable prices are our plus points. High quality wooden frames are included in our canvas print prices. For further details or information about our digital printing canvas and other services, please contact us.
If you would like to know more about digital printing canvas, any of the projects shown or if you want to discuss any project you have coming up then contact us 020 7237 9333 or fax 020 7237 9444 or email sales@superchrome.co.uk. Our experienced personnel would be able to guide you appropriately.
CONTACT SUPPORT
Every file that you upload will
be managed by an account
representative to ensure that
your order receives the
attention it needs.