Digital Photo Printing Canvas
Digital Photo Printing Canvas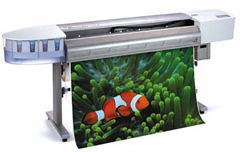 Superchrome, one of the leading digital printing companies in the UK, offers affordable and reliable digital photo printing canvas services for you. In digital photo printing, the printing is done directly from a computer file on to a canvas. With Superchrome's latest digital printing technology, we can create unique and impressive canvas photo prints for you. We can provide elegant digital photo canvas prints to adorn your home or office. You can gift special photo prints to your loved ones.
When placing an order, specify the print size and printing finish. Avail of digital photo canvas prints in any size you want. Your desired photos can be directly uploaded to our website. You can order digital photo printing on canvas with finishing options including glossy finish, matte finish, borderless and white borders. With digital photo printing on canvas service, we can transform your treasured memories into unique canvas art prints.
Printed on Canvas + Seal
Plus Design: £95
Discount Prices
Canvas Prints
x1
x4
x10
A2: 420x594mm, 16.5x23.5"
£ 48
£ 154
£ 296
A1: 594x841mm, 23.5x33.25"
£ 65
£ 214
£382
A0: 841x1189mm, 33.2x46.8"
£ 74
£ 235
£ 441
2A0: 1189x1682mm, 46.8x66.4"
£ 144
£ 488
£ 1080
20x30", 508x762mm
£ 68
£ 218
£ 380
30x40", 762x1016mm
£ 76
£ 239
£ 451
60x40", 1016x1524mm
£ 85
£ 265
£ 518
Canvas Prints Stretched (Frames)
x1
x4
x10
2A0 (1189 x 1682)
£ 288
£ 976
£ 2160
AO (841 x 1189)
£ 145
£ 492
£ 1090
A1 (594 x 841)
£ 98
£ 336
£ 780
A2 (420 x 594)
£ 75
£ 252
£ 600
A3 (297 x 420)
£ 55
£ 192
£ 440
A4 (210 x 297)
£ 30
£ 104
£ 230
At Superchrome, we can print your digital photos on high quality artist's grade 340gsm canvas. We also offer digital photo prints on various canvases including lightweight poly canvas, natural artist canvas and heavyweight canvas. If you want to see your favorite photographs enlarged to poster size, you can choose our large format digital printing service. With high definition digital printing technology, we can create continuous tones and smooth color transitions on canvas.
At Superchrome, we deliver high quality canvas prints at low print cost. We also offer price reductions for large volume digital photo printing orders. We can deliver efficient digital photo prints on canvas services within fast turnaround time. We have clients from all business sectors including charities, museums, galleries, designers, architects, trade show organizers and individual artists. Our finest digital photo printing on canvas services are affordable to all types of customers.
Our prints are delivered bubble wrapped if stretched and sent by Royal Mail. Contact us for quotes. We assure a fast turn over time of just two to three days. Our high quality canvas photograph prints are very competitively priced.
If you would like to know more about
digital photo printing on canvas
, any of the projects shown or if you want to discuss any project you have coming up then contact us
020 7237 9333
or fax
020 7237 9444
or email
sales@superchrome.co.uk
. Our experienced personnel would be able to guide you appropriately.
CONTACT SUPPORT
Every file that you upload will
be managed by an account
representative to ensure that
your order receives the
attention it needs.