Custom Canvas Prints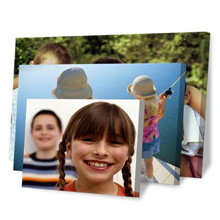 Canvas prints are the best way to turn photographs, paintings and digital designs into high-quality, vibrant wall art at an affordable and personalised alternative to mass produced commercial pictures. Superchrome is a well-established digital printing company based in London that uses existing prints, photos, original artwork, slides or film negatives to produce high-quality custom canvas prints and specialises in canvas printing and photo to canvas printing services that are guaranteed to last for years to come. They produce top notch products throughout the UK and complement their professional custom canvas prints with a high level of customer care.
Using state of the art and innovative digital printing technology in the production process, Superchrome can work with digital images or use a drum to scan and convert non-digital images. Regardless of the source, Superchrome gives their customers an excellent print quality. Not only are the premises fully equipped with the necessary technology, the team is made up on qualified and highly skilled printing and design experts who know what they are doing and strive to satisfy each customer's needs.
London Custom Canvas Prints from Photos
The custom canvas prints are completely personalised and customers can choose everything from:
Graphics and colour
Size and shape
Finish
Hanging options
Laminates for extra security
Type of canvas
Special effects such as borders or bleed
Custom Canvas Prints from Digital Photos
Whether you are a professional photographer looking to display your work in a gallery, a large corporation looking to add extra zeal to the backdrop of your next conference or a family set out on an interior design project to spice up your home, Superchrome is bound to have the solution for you with their custom canvas prints.
Not only are the services professional and personalise, but the customer service is superior to many competitors. With accurate quotes, met deadlines and clear explanations on the process, Superchrome really ticks all the boxes in providing a comprehensive and convenient service. The team is extremely friendly and willing to offer guidance and support whenever necessary. Their aim is to always satisfy each customer's needs.
If these custom canvas prints sound like an ideal display solution for you, then what are you waiting for! To get more information regarding London custom canvas prints and other related products feel free to telephone 020 7237 9333 or email sales@superchrome.co.uk.
CONTACT SUPPORT
Every file that you upload will
be managed by an account
representative to ensure that
your order receives the
attention it needs.