Cheap Canvas Prints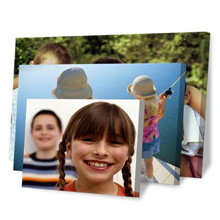 Canvas prints are a wonderful way to enhance the ambiance and beauty of your home with a high-quality art or photograph reproduction. Do you like the work of Van Gogh and Monet but their art is a tad out of your budget? Then consult the team at Superchrome, a London-based digital printing company that specialises in professional yet cheap canvas prints, high-quality canvas printing and photo to canvas printing services for all interior design purposes.
Superchrome is a pioneer in quality products and vibrant prints. They use only the latest and most innovative printing technology so that your images are reproduced in a superior and eye-catching manner. However this professional service does not come with a hefty price tag, instead Superchrome offers options to customers no matter their budget constraints. Cheap canvas prints are a real speciality of Superchrome, and the combination of professionalism and affordability is unbeatable in the industry.
London Cheap Canvas Prints from Photos
Superchrome uses high grade inks to reproduce photographs, paintings or customised designs onto canvas. Artist's grade canvas, cotton canvas, water resistant canvas, and glossy canvas are among the different types of canvas media used for printing a cheap canvas print of any finish and size. Customers may also choose the shape of their canvas, add special effects such as borders and select from an array of hanging options depending on their requirements.
The options really are endless, but the team is always on hand to offer guidance and friendly advice on the cheap canvas prints available. The printing and design specialists are well versed in their field, thanks to their qualifications and years of experience. Customer service is a real priority at Superchrome and they always strive to:
Offer correct quotes
Meet deadlines
Provide clear explanations of the printing and design process
Comply with budget and schedule needs
Be friendly and approachable
Accommodate each individual customer's requirements
Cheap Canvas Prints from Digital Photos
If you are looking for cheap canvas prints from photos or cheap canvas prints of a beautiful photograph or famous painting, or would like to see your own designs implemented on canvas, then you don't need to look any further than Superchrome.
To get more information regarding cheap canvas prints and other related products feel free to telephone 020 7237 9333 or email sales@superchrome.co.uk.
CONTACT SUPPORT
Every file that you upload will
be managed by an account
representative to ensure that
your order receives the
attention it needs.