Canvas Printing Equipment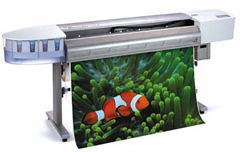 Welcome to Superchrome - one of the most popular digital printing companies based in the UK. Our area of specialization is canvas printing. Whatever be your canvas printing needs, the right printing equipment is the most important factor for quality output. Being a professional in the field, we make use of the most innovative and technically advanced canvas printing equipment available.
At
Superchrome
, we assure unconditional 100% satisfaction in each of our canvas prints. Utilizing cutting-edge
canvas printing equipment
, we can handle the most challenging assignments in canvas printing. With years of dedicated and reliable service in the field, we are among the top class service providers. Here, we print posters, computer generated graphic files, paintings, digital photos, pictures, and many more.
Printed on Canvas + Seal
Plus Design: £95
Discount Prices
Canvas Prints
x1
x4
x10
A2: 420x594mm, 16.5x23.5"
£ 48
£ 154
£ 296
A1: 594x841mm, 23.5x33.25"
£ 65
£ 214
£382
A0: 841x1189mm, 33.2x46.8"
£ 74
£ 235
£ 441
2A0: 1189x1682mm, 46.8x66.4"
£ 144
£ 488
£ 1080
20x30", 508x762mm
£ 68
£ 218
£ 380
30x40", 762x1016mm
£ 76
£ 239
£ 451
60x40", 1016x1524mm
£ 85
£ 265
£ 518
Canvas Prints Stretched (Frames)
x1
x4
x10
2A0 (1189 x 1682)
£ 288
£ 976
£ 2160
AO (841 x 1189)
£ 145
£ 492
£ 1090
A1 (594 x 841)
£ 98
£ 336
£ 780
A2 (420 x 594)
£ 75
£ 252
£ 600
A3 (297 x 420)
£ 55
£ 192
£ 440
A4 (210 x 297)
£ 30
£ 104
£ 230
We stand out from other digital printing companies in delivering quality canvas prints. Our high quality canvas printing equipment can print images and texts on the canvas with high resolution and superb sharpness. We make use of pigment-based, water resistant and UV resistant inks. Thus, our canvas prints are good for indoor and outdoor use.
Size is never a restriction to us. Generally, we work on canvas ranging in size from A2 to 60x40". Whatever be the texture of the canvas, our
canvas printing equipment
can print images in a wide range of color combinations, and black and white formats. If you have any specific requirement in size and quality of canvas, let us know your needs. Using our state-of-the-art
canvas printing equipment
, we will be able to deliver customized solutions in the shortest possible timeframe.
Log on to our website for more detailed information about our canvas printing equipment and quality of printing services. If you have any questions or comments, feel free to call us. We are available on the phone round the clock, to answer all your questions. Interact directly with one of our company representatives to find more about our facilities and specialties.
If you would like to know more about
canvas printing equipment
, any of the projects shown or if you want to discuss any project you have coming up then contact us
020 7237 9333
or fax
020 7237 9444
or email
sales@superchrome.co.uk
. Our experienced personnel would be able to guide you appropriately.
CONTACT SUPPORT
Every file that you upload will
be managed by an account
representative to ensure that
your order receives the
attention it needs.