Canvas Printing UK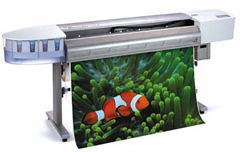 With canvas printing, your photo or artwork can be printed on high quality canvas. Superchrome, a leading large format digital printing company, offers high quality and affordable canvas printing in UK. We can supply elegant canvas prints to suit your home or office. We serve clients from all walks of life. Our clients also include museums, galleries, charities, designers, architects and individual artists.
With state-of-the-art digital and large format printing technology,
Superchrome
can provide the best quality canvas printing in UK. We can produce canvas prints from original artwork, existing prints, digital camera photos, film negatives and slides. In canvas printing UK, we can provide prints in a wide range of sizes. Our fine art canvas prints are made at high resolution. So it has the same natural look as the original copy.
For canvas printing UK, we use 340 gsm cotton artist grade canvas. We use solvent based inks which ensure crisp and vibrant canvas prints for a long period of time. Superchrome canvas prints are coated with fade resistant and scratch resistant materials. In canvas printing, we use UV coating material which provides ultimate protection from sunlight. The protective coating gives the canvas prints a matte, luster or glossy look.
Printed on Canvas + Seal
Plus Design: £95
Discount Prices
Canvas Prints
x1
x4
x10
A2: 420x594mm, 16.5x23.5"
£ 48
£ 154
£ 296
A1: 594x841mm, 23.5x33.25"
£ 65
£ 214
£382
A0: 841x1189mm, 33.2x46.8"
£ 74
£ 235
£ 441
2A0: 1189x1682mm, 46.8x66.4"
£ 144
£ 488
£ 1080
20x30", 508x762mm
£ 68
£ 218
£ 380
30x40", 762x1016mm
£ 76
£ 239
£ 451
60x40", 1016x1524mm
£ 85
£ 265
£ 518
Canvas Prints Stretched (Frames)
x1
x4
x10
2A0 (1189 x 1682)
£ 288
£ 976
£ 2160
AO (841 x 1189)
£ 145
£ 492
£ 1090
A1 (594 x 841)
£ 98
£ 336
£ 780
A2 (420 x 594)
£ 75
£ 252
£ 600
A3 (297 x 420)
£ 55
£ 192
£ 440
A4 (210 x 297)
£ 30
£ 104
£ 230
With canvas printing UK, you can transform fine art reproductions, abstract art, contemporary art, digital photos and original paintings into canvas prints. You can also select images from our art gallery which contains a unique collection of images from all around the world. Our large format printers can produce any size of prints on canvas.
At
Superchrome
, we offer flexible canvas printing and framing options which suit all types of customer requirements. We can provide single or multicolor canvas printing, as per your specification. Our canvas printing process is exclusive and carried out by professional and technical experts. We offer quick processing of order and delivery. Our customer care unit extends 24/7 assistance for you. If you are looking for the finest quality canvas printing in UK, Superchrome canvas printing is the best choice.
Our prints are delivered bubble wrapped if stretched and sent by Royal Mail. Contact us for quotes. We assure a fast turn over time of just two to three days. Our high quality canvas photograph prints are very competitively priced.
If you would like to know more about
canvas printing service in UK
, any of the projects shown or if you want to discuss any project you have coming up then contact us
020 7237 9333
or fax
020 7237 9444
or email
sales@superchrome.co.uk
. Our experienced personnel would be able to guide you appropriately.
CONTACT SUPPORT
Every file that you upload will
be managed by an account
representative to ensure that
your order receives the
attention it needs.