Canvas Photo Art Print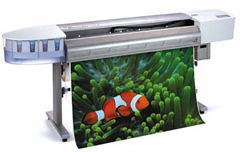 Welcome to
Superchrome
, one of UK's leading digital printing company, offering canvas photo art print as one of its many specialties. For years we have been proving our efficiency in the creation and delivery of amazing canvas photo art print with the help of the most modern innovative technologies, that too at attractive prices. We can convert your digital camera photos and photographs to canvas art masterpieces in a variety of canvas formats like stretched canvas art, large framed art, small framed art, canvas art prints and more.
We have with us the most up-to-date scanning and imaging technology for quick processing and printing. This has enabled us to print hundreds of canvas photo art prints daily, turning your treasured memories into durable masterpieces. To get the best archival quality and UV stability, we use only lightfast UV ink and water resistant photo dyes to avoid fading. Moreover, they are laminated for added protection.
Our
canvas photo art print
is largely preferred by photographers and artists, since the photo prints look gorgeous in our canvas formats. Our canvas prints have the same effect as that of the original painting; we can add a special texture to photos and images. Our canvas photo art prints are more long-lasting than paper prints. The canvas prints produced by
Superchrome
display remarkably high quality and color accuracy.
Printed on Canvas + Seal
Plus Design: £95
Discount Prices
Canvas Prints
x1
x4
x10
A2: 420x594mm, 16.5x23.5"
£ 48
£ 154
£ 296
A1: 594x841mm, 23.5x33.25"
£ 65
£ 214
£382
A0: 841x1189mm, 33.2x46.8"
£ 74
£ 235
£ 441
2A0: 1189x1682mm, 46.8x66.4"
£ 144
£ 488
£ 1080
20x30", 508x762mm
£ 68
£ 218
£ 380
30x40", 762x1016mm
£ 76
£ 239
£ 451
60x40", 1016x1524mm
£ 85
£ 265
£ 518
Canvas Prints Stretched (Frames)
x1
x4
x10
2A0 (1189 x 1682)
£ 288
£ 976
£ 2160
AO (841 x 1189)
£ 145
£ 492
£ 1090
A1 (594 x 841)
£ 98
£ 336
£ 780
A2 (420 x 594)
£ 75
£ 252
£ 600
A3 (297 x 420)
£ 55
£ 192
£ 440
A4 (210 x 297)
£ 30
£ 104
£ 230
At
Superchrome
, we take utmost care to offer you crimp-less and wrinkle free prints. We are committed to help you organize and store your beloved moments, as such for long period.
??
Our prints are delivered bubble wrapped if stretched and sent by Royal Mail. Contact us for quotes. We assure a fast turn over time of just two to three days. Our high quality canvas photograph prints are very competitively priced.
??
Our privileged customers can visit us online to find prints to your liking and within the range of your budget. You can also get acquainted with our superior digital printing quality. Do get in touch with us for quick, professional and friendly service.
If you would like to know more about
canvas photo art print
, any of the projects shown or if you want to discuss any project you have coming up then contact us
020 7237 9333
or fax
020 7237 9444
or email sales@superchrome.co.uk. Our experienced personnel would be able to guide you appropriately.
CONTACT SUPPORT
Every file that you upload will
be managed by an account
representative to ensure that
your order receives the
attention it needs.