Art Print and Canvas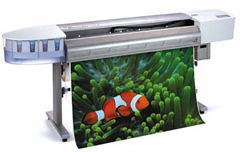 Are you looking for fine art canvas prints to give your office or home interior's an elegant look? Then Superchrome is ready to serve you. Superchrome is a UK based digital printing company, providing a full range of commercial printing services to meet all our clients requirements within the nation and abroad. We specialize in the creation of canvas art prints.
You will never feel disappointed with our top-notch services. Our canvas prints at
Superchrome
are excellent for many uses and you can give as a special gift for birthdays, Christmas, anniversaries, baptisms, mother's day, father's day, valentines day and weddings. Keeping your requirements in forefront, we will create a full consistent, highly personable art canvas prints.
Utilizing the latest and most modern technology, we can give vibrant colors to your images. Our amazing printing techniques can transform your images or photos or paintings into art canvas prints. At Superchrome, we have an in-house team of professionals who has a vast range of complimentary skills in all fields of digital artwork design and print.
Printed on Canvas + Seal
Plus Design: £95
Discount Prices
Canvas Prints
x1
x4
x10
A2: 420x594mm, 16.5x23.5"
£ 48
£ 154
£ 296
A1: 594x841mm, 23.5x33.25"
£ 65
£ 214
£382
A0: 841x1189mm, 33.2x46.8"
£ 74
£ 235
£ 441
2A0: 1189x1682mm, 46.8x66.4"
£ 144
£ 488
£ 1080
20x30", 508x762mm
£ 68
£ 218
£ 380
30x40", 762x1016mm
£ 76
£ 239
£ 451
60x40", 1016x1524mm
£ 85
£ 265
£ 518
Canvas Prints Stretched (Frames)
x1
x4
x10
2A0 (1189 x 1682)
£ 288
£ 976
£ 2160
AO (841 x 1189)
£ 145
£ 492
£ 1090
A1 (594 x 841)
£ 98
£ 336
£ 780
A2 (420 x 594)
£ 75
£ 252
£ 600
A3 (297 x 420)
£ 55
£ 192
£ 440
A4 (210 x 297)
£ 30
£ 104
£ 230
To achieve spectacular results, we use the high quality printing materials including canvas, photographic paper, fine art paper and fine linen textile, fast dry glossy canvas, coated cotton canvas and fast dry matte canvas. To give a fresh look and feel with magnificent pieces of stretched art canvas, we at Superchrome, utilize the museum archival ink technology.
You can order on high quality art canvas prints in a range of sizes and options. Our
art canvas prints
are well suited for both indoor and outdoor graphic and display applications.
Superchrome
also offers pop-art design services at affordable prices.
We are always interested in your comments and suggestions that help to improve our services. If you are interested in our services, please e-mail us with the item name and size of canvas and we will be able to let you know when it will be available. If you have any questions regarding our services and capabilities, please contact our representative for an online chat.
If you would like to know more about
art print and canvas
, any of the projects shown or if you want to discuss any project you have coming up then contact us
020 7237 9333
or fax
020 7237 9444
or email
sales@superchrome.co.uk
. Our experienced personnel would be able to guide you appropriately.
CONTACT SUPPORT
Every file that you upload will
be managed by an account
representative to ensure that
your order receives the
attention it needs.