Portrait Banner Printing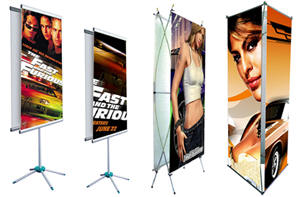 Superchrome, based in London, UK is a premier digital printing company offering a complete digital printing solution for both permanent and temporary display. Superchrome specializes in large format printing such as banner printing, canvas printing, photo printing and many more. The professionals in our organization have years of experience in portrait banner printing and can make an exact copy of the photograph provided to them. In fact, they also add the missing elements to the portrait using their own imagination. They put in all efforts to breathe life into the portrait. We provide all the services in a cost-effective manner.
At Superchrome we offer unique service in artistic
portrait banner printing
. We offer full colour images and also specialize in handcrafted black and white portrait printing. At Superchrome, we also offer quality large format portrait printing service to our customers on a wide variety of different media ranging from glossy photographic paper to artistic canvas. All portrait banner printing is finished to the highest quality and at the best turnaround time. The portrait banners printed by us are designed to last for several generations. In
portrait banner printing
, we take extra care to make sure that your images are of the best quality and each image is properly cropped, coloured and printed. Minor adjustments are made to assure quality printing.
Whether your requirement is for individual, family or real life portrait banners, we can make those available. We understand individual requirements and the need for capturing the essence of the moment. Let us capture an artistic and precious moment of time and then expertly print and display it for all to see. If you would like to find out more about our portrait banner printing, call 020 7237 9333 or fax 020 7237 9444 or email sales@superchrome.co.uk
CONTACT SUPPORT
Every file that you upload will
be managed by an account
representative to ensure that
your order receives the
attention it needs.