Photo Banner Printing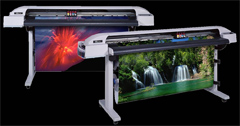 Gain maximum viewer attention through effective photo banner printing services from Superchrome. Superchrome, one of the leading companies in the UK, is specialized in providing top quality digital printing services catering to a range of advertisement requirements. Whether it is a marriage, birthday, engagement or any sort of personal or official matter, we are experts in providing top quality photo banner printing services suiting all occasions.
Secure an impressive impact for your personalized and corporate ads through our professionally designed images and descriptions. Depending on the requirements of our clients, we undertake all kinds of small format and large format
photo banner printing
assignments. Blending high-tech printing techniques with advanced printing equipments, we bring out supreme quality photo banner prints. You can find our excellent photo banner prints on a range of quality banner printing materials such as vinyl, canvas, mesh, PVC fabrics and a variety of translucent materials. A range of attractive photo banner prints are available in different styles, sizes and colour combinations.
London Photo Banner Printing
Creative designers of Superchrome are experts in effectively utilizing various cutting edge tools in printing to provide excellent services to our valued clients. With the help of a range of graphics software in our photo printing services, we enhance the appearance of the banners. With special photo effects and digital effects, banners produced at Superchrome come out with stunning looks. For printing on photo banners, we make use of our own photos, or the photos uploaded by our clients. At Superchrome, you receive state-of-the-art
photo banner printing
and
digital photo printing services
at affordable rates, within minimum time. To find more about Superchrome's photo banner printing services, just give us a call at
020 7237 9333
or send an email to
sales@superchrome.co.uk
.
CONTACT SUPPORT
Every file that you upload will
be managed by an account
representative to ensure that
your order receives the
attention it needs.