Large Vinyl Banners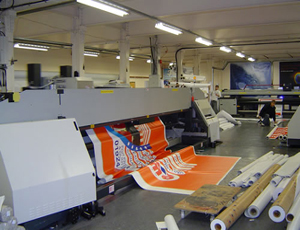 Need a perfect communication tool to advertise your company's products or services? Then choose our large vinyl banners, which are the perfect options to meet your challenges at rock bottom price tag – all available in a wide range of attention-grabbing colours.
Superchrome, an established
digital printing company
in the UK, specializes in providing fast, properly-targeted display solutions to suit your needs within the set budget and time. With an ever growing client base, we have years of experience in making
large vinyl banners
featuring excellent graphics and highly effective messages.
Large Custom Vinyl Banners
Add a stylish touch to your outdoor or indoor events with colourful
large vinyl banners
from Superchrome. These banners available in a variety of shapes and sizes are sure to capture viewers' attention; moreover, these banners communicate excellently well and thereby help to enhance the image of your company, brand and service. We supply the best quality prints on heavy weight or lightweight vinyl materials. Since we use durable and weatherproof inks, our digitally printed
large vinyl banners
are guaranteed to perform in all weather conditions. We have high quality production equipment at our facility, and utilize advanced digital printing technology to create crystal clear, professional looking banners.
Just convey the message you wish to put across through these large vinyl banners. With their long term experience and expertise in the field, our professionals will print your messages along with your choice of graphics in the most appealing manner.
Send your queries regarding our large vinyl banner printing services to
sales@superchrome.co.uk
. We are available on phone at
020 7237 9333
to assist you at any time you want.
CONTACT SUPPORT
Every file that you upload will
be managed by an account
representative to ensure that
your order receives the
attention it needs.