Full Colour Banner Printing
Full Colour Banner Printing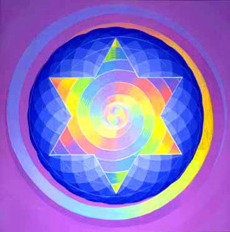 Superchrome is a leading provider of professional print services in the UK with services aimed at helping clients to have cost-effective printing solutions. Our high quality print services also include full colour banner printing and are meant to popularize the products and services of our clients. Since we offer our services in a reliable and time bound manner, Superchrome enjoys a good reputation among its clients that include some of the leading business firms in the UK.
The
full colour banner printing
services offered by Superchrome can greatly help your company's products and services reach the target customers. Our professionals can create astonishing designs in high end computers and print them on banners with great attention to detail. Our color banner printing services are offered for both commercial and non commercial purposes and we make banners using top quality materials.
London Full Colour Digital Banner Printing
Whatever be the content you want, we can print it in custom sizes and specifications, maintaining high print quality. For speedy printing services, clients can send their files and images to us through email, so that we can work on them instantly. All our
full colour banners
are printed using state-of-the-art digital printers which are capable of printing banners in high resolutions, and also in both wide formats and large formats. At Superchrome, we offer our
full color banner printing
services for both indoor and outdoor purposes. For outdoor color banners, we use UV resistant inks which are noted for their ability to resist color fading for years. Our color banners are suitable for a wide array of occasions which include tradeshows, business promotions, corporate events, and exhibitions. We offer premium services for business firms, non profitable organizations, charities, event organizers and more in the UK.
Excellent packaging services with fast turnaround times are our specialty and we always ensure that all finished products reach clients at the earliest possible time. For more details regarding Superchrome and its full colour banner printing jobs in the UK, please contact us on phone at 020 7237 9333. You can email your queries to sales@superchrome.co.uk.
CONTACT SUPPORT
Every file that you upload will
be managed by an account
representative to ensure that
your order receives the
attention it needs.