Digitally Printed Banners
Digitally Printed Banners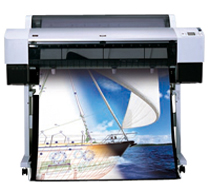 Send a powerful message to the public through our digitally printed banners! A leading digital printing company in the UK, Superchrome has long term experience and proven expertise in creating eye-catching and colorful high quality banners for short term as well as long term use.
Over the past years, our digitally printed banners have proven useful in various sporting events, presentations, community events, tradeshows and other occasions. Our digitally printed banners can be used:
As decorations at garden parties or wedding receptions
To create boundaries or corridors
To indicate danger and safety
To announce meetings and specify assembly points
Full Colour Digitally Printed Banners
Superchrome has a large selection of digitally printed banners to enhance brand recognition and visibility. The single or double sided printed banners we offer have extra strength as these are fully hemmed all round with eyelets and heat wedge. In addition to these, we offer printed banners with pole pockets. The digitally printed banners we offer can be also displayed both indoor and outdoor with the aid of banner stands ranging from portable banner stands to telescopic adjustable banner stands.
Using the most advanced digital printing technologies, we make banner prints on a wide variety of printing substrates such as photo base paper, polyester, fine art paper, artist canvas, fabrics and vinyl. To offer scratch resistant, durable and high resolution vibrant prints for years, we use UV-stable inks.
Need brilliant images for your digitally printed banners? Please check out our online gallery and select the images of your choice. If you have photos, text or logos which can be used as your banner graphics, just share them with us. Our talented personnel can create novel designs from your ideas.
If you need digitally printed banners, just call us on phone at 020 7237 9333 and state your requirements. All your email queries can be forwarded to sales@superchrome.co.uk.
CONTACT SUPPORT
Every file that you upload will
be managed by an account
representative to ensure that
your order receives the
attention it needs.