Custom Vinyl Advertising Banners
Custom Vinyl Banners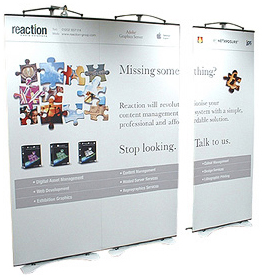 Custom vinyl banners are wonderful tools to advertise your business, convey a message, or celebrate an event. We welcome you to Superchrome, a premier digital printing company in London, for the best custom vinyl banners. Whether you are professional graphic designer or a person with creative ideas, our experienced customer service team will work with you to create the custom printed vinyl banners that meet your specifications. Our personalized vinyl banners are a flexible, portable and cost-effective way to display your message in different places. Our custom vinyl banners are made from strong and durable vinyl and can be used for indoor as well as outdoor purposes. These are designed in such a way as to create great visual impact.
Customise Vinyl Banners - Custom Vinyl Advertising Banners
At Superchrome, customers are assured fast turnaround time and affordable service. You can select from a large collection of
custom vinyl banners
at Superchrome. Bold vinyl banners help to draw attention from a distance, promoting new products and special pricing programs. Expert installation ensures that your banner receives the proper attention it deserves.
Here are a few features of our
custom vinyl banners
:
Printed in high resolution
Eco solvent inks ensure bright and vivid colours
Hemmed edges for greater strength
Heavy duty, durability and flexibility
Feel free to contact our customer service to discuss your custom vinyl banner requirements. For more details about
custom vinyl banners
and our other services, you can call us on phone at
020 7237 9333
or send a fax to
020 7237 9444
. We welcome your emails at
sales@superchrome.co.uk
CONTACT SUPPORT
Every file that you upload will
be managed by an account
representative to ensure that
your order receives the
attention it needs.