Custom Banner Signs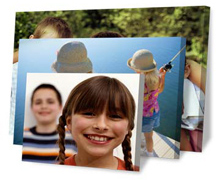 Superchrome, based in the UK, is a pioneer in the field of banner signs design and digital printing services. Having customized services suited for individual client requirements, we can cater to almost every need of the advertisement industry in the UK. To address the need for having a reliable advertisement medium, we have with us a wide array of custom banner signs for different occasions.
At Superchrome, all
custom banner signs
are offered on a wide range of supporting structures and substrates including aluminum. We also take care to make the banner signs weatherproof so that they can withstand extreme weather changes and conditions including continuous exposure to light and heat. At Superchrome, we offer customization in every area of banner sign design right from choosing the substrate to choosing the required size and specifications.
Custom Business Banners and Signs
High quality digital printing at Superchrome is done using UV resistant inks for making the prints fade resistant. We can also add attractive borders, backgrounds and special effects to your banners to make them more charming. Combining excellent support structures with eye catching banner designs and colours, all banner signs from Superchrome are striking enough to catch immediate customer attention. At Superchrome, we have expert professionals in design, print and graphics who strive hard to make all signs and banners unique and attractive. With banner signs designed in an economical manner, our signs are ideal for both commercial and non-commercial needs. Apart from serving as a medium for advertisements, our banner signs can also be used to provide directional information and menus for schools, hospitals, roads, businesses and buildings.
So whether you are a Fortune 500 company, a beginner in business, or a non-profit organization, our custom banner sign designs and digital banner printing services will suit your individual requirements. For more information regarding Superchrome and our custom business banners and signs, please browse our website. You can contact us on phone at 020 7237 9333 or by email at sales@superchrome.co.uk.
CONTACT SUPPORT
Every file that you upload will
be managed by an account
representative to ensure that
your order receives the
attention it needs.