Banners and Flag Graphics
Banners and Flag Graphics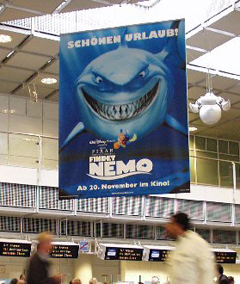 Superchrome, based in the United Kingdom, is a reputable printing company offering banners and flags as per the needs of a wide range of clients throughout the UK. Whenever and wherever you need to express the spirit of patriotism or show your enthusiasm for some cause, colorful banners and flags with attractive graphics and text are the best option. At Superchrome, we can print a variety of flags such as historical flags, religious flags, popular flags and military flags of various countries. The graphics printed on our banners and flags are made all the more appealing by the skilful use of color.
The high impact graphics we use on banners and flags serve as ideal marketing tools to enhance your business presence and increase sales. Use banners and flags with excellent graphics for indoor and outdoor purposes and create a long lasting impression on your customers.
Do you need banners and flags to display at local or international events or exhibitions? Just tell us; we will deliver the required products on high quality substrates such as vinyl, PVC, fabrics, canvas, and artistic grade paper. Customized banners and flags with eye catching graphics are available in various dimensions; these are capable of withstanding inclement weather.
You can send us your own graphics to print on the banners and flags. Or, our in-house design team can effectively turn your ideas or artwork into stunning graphics within fast turnaround time. Preserving all the fine details of the images, the printing experts at Superchrome print them on the banners and flags of your choice. The images we print are guaranteed to be outstanding in terms of high resolution and high quality inks.
If vivid, attention-grabbing banners and flag graphics is your need, then forward an email to sales@superchrome.co.uk. Make a phone call to 020 7237 9333 to place orders for banners and flags with excellent graphics from Superchrome.
CONTACT SUPPORT
Every file that you upload will
be managed by an account
representative to ensure that
your order receives the
attention it needs.